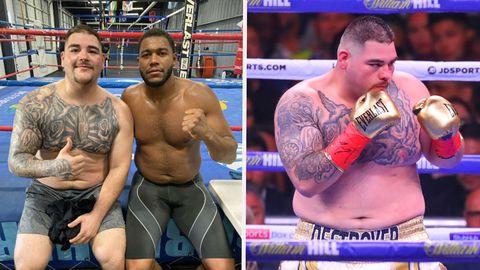 Ask fight fans what comes to mind when they think about Andy Ruiz Jr and they likely won't say incredible punch power or quick hands, more often than not they'll comment on his weight.
In the aftermath of his victory over Anthony Joshua it was all anyone could talk about. Even MH favourite, Tyson Fury got in on the act, labelling Ruiz "a little fat fella from California" who has "eaten every Snickers and Mars bar in the whole of California".
But the days of Ruiz being body shamed may well be over, if pictures from his latest sparring sessions are to be believed anyway. On Thursday heavyweight contender Michael Hunter, who is set to feature on the undercard of Ruiz's upcoming rematch against Joshua, posted a picture with the champion, and Twitter users couldn't help but notice that Ruiz Jr was looking markedly different from how we remember him.

Michael Hunter llElite sparring. Saudi Bound! @Andy_destroyer1
"He's looking ripped," wrote one Twitter user. "That's massive weight drop," commented another.
The image from Hunter comes after Ruiz, who weighed in for his first fight against Joshua at 19 stone and two pounds, told ESPN that he hopes to be "lighter, faster and more powerful" in the rematch.
Still, although Ruiz Jr, and presumably Tyson Fury, will be happy with his astonishing weightloss, not everyone has welcomed the news. Earlier in the week, Joshua's promoter Eddie Hearn accused Ruiz of tricking fans into believing he had lost weight with some tactical posing.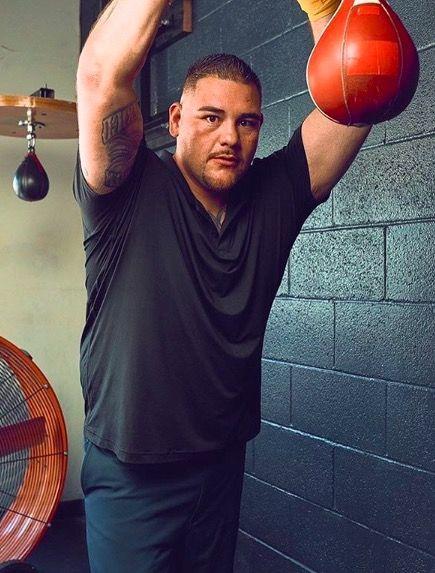 Speaking to iFL TV, Hearn said: "The old lean forward, tucked back, with a little pout, can make you lose half a stone. Maybe he's done that."
Former undisputed heavyweight champion of the world, Mike Tyson, was also not impressed by Ruiz's weightloss commenting that shedding pounds might be a risky strategy that will affect Ruiz's punch power."If it's not broken, don't fix it," said Tyson.
You can find out whether Ruiz's weightloss was real or not and whether it'll make a difference when he takes to the ring to fight Joshua on December 7th.